Our Mission
The mission of the Foundation is to financially support organizations that help those struggling daily with the effects of poverty.
Featured Grantee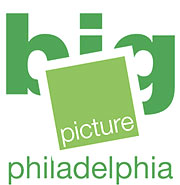 Big Picture Philadelphia
Big Picture Philadelphia is comprised of two innovative public Philadelphia High Schools. El Centro de Estudiantes is an alternative high school in North Philadelphia serving 200 students who are over-age, under-credited and about two years behind or "off track". Vaux Big Picture High School is a neighborhood public school providing an internship-based, college preparatory educational experience.
Patricia van Ameringen Kind, born in 1924, was the middle child of Arnold and Hedwig van Ameringen. She was raised in South Orange, N.J. with her two siblings, Henry van Ameringen and Lily Auchincloss. She attended Kent Place School, where she was a star athlete and was voted "best personality" by her classmates. She went on to become a registered nurse at the Monmouth Memorial Hospital School of Nursing, foreshadowing a lifetime devoted to caring for others. Her first nursing job was in Philadelphia where she met the love of her life, Philip Kind, Jr.